IBC Welcomes NPS Corporation as a Preferred Supplier to its Industrial Buying Group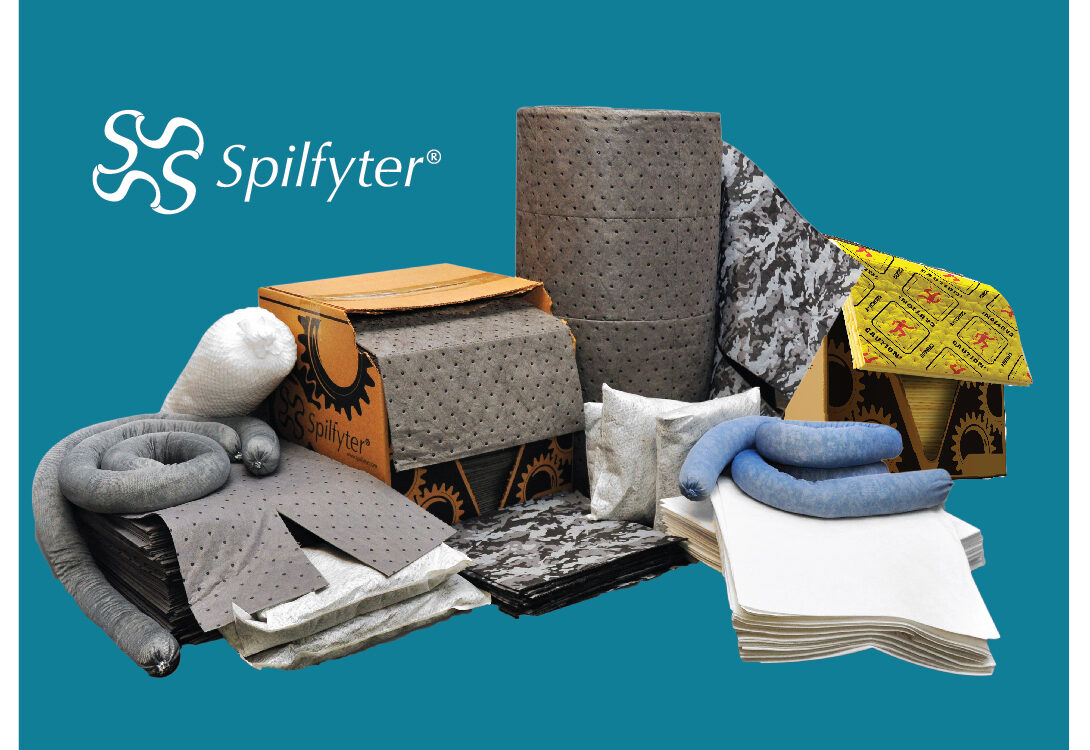 East Granby, Conn. – IBC is pleased to announce that NPS Corporation of Green Bay, Wis. has joined the IBC industrial buying group as a preferred supplier. In partnering with IBC, NPS Corporation provides its full range of premium, standard and value tiered spill control products such as sorbent pads, spill kits, socks, wipers and booms plus towel and tissue products to end users served by IBC's network of independent distributors. Brand names owned by NPS Corporation include Spilfyter®, Spilhyder® and Streetfyter® in the spill control category and Merfin® in the towel and tissue category.
"NPS is the number one provider of spill control and facilities use paper products for industrial, safety and janitorial applications. Their products directly protect workers and the environment while indirectly increasing productivity and improving downtime," stated Mark R. Higgins, Business Development, Relations and Recruitment. "We are very pleased to give our independent distributor members access to NPS's extensive array of products for the benefit of the end user segments and industrial supply chains we serve."
"Our strength as a company, and really what allows us to provide a quality program to our distributor partners, is that NPS exists as a vertically integrated manufacturer, controlling the entire production process, enabling us to provide more consistent quality, competitively priced products to our distributor partners," stated Senior Vice President of Global Sales and Marketing Ben Brumfield.
Industrial buyers served by the IBC network of independent distributors represent the automotive, aerospace, power generation, food and beverage, medical, chemical and paper industries, amongst others. In the U.S., it is estimated that independent distributors account for nearly two-thirds of all industrial supply chain sales.
For more information about NPS Corporation, please contact Craig Engelskind, Director of Sales – Spill Control, via email at cengelskind@npscorp.com or via phone at 1-920-366-0687. Visit www.npscorp.com or www.spilfytercatalog.com for additional information.
For more information about IBC, please contact Mark R. Higgins, Business Development, Relations and Recruitment via email at mhiggins@industrialbuyers.com or visit www.industrialbuyers.com.
About NPS Corporation
NPS Corporation (www.npscorp.com) of Green Bay, Wis. is an international company that serves customers in 60 countries across 5 continents. Its subsidiaries include ESP Products, United Sorbents and Ryzun, all of which manufacture name brand spill control, towel and tissue products under the NPS umbrella. With 5 strategically located manufacturing facilities throughout the U.S. and United Kingdom, NPS is committed to providing its distributor partners and their end users a broad selection of in-stock products, short lead times and rapid deliveries. NPS brands include Spilfyter®, Spilhyder®, Streetfyter®, Merfin®, Response®, Retain™, React™, Touch of Linen™, Versa-Pak®, Grab & Go®, Sustayn™ and StrataFlexx™. NPS Corporation is a member of ISA, ISSA, OSEA, the Laboratory Products Association, the National Safety Council and the U.S. Green Building Council.
About IBC
IBC (www.industrialbuyers.com) of East Granby, Conn. is a robust and dynamic alliance of industrial, bearing and power transmission, electrical, and subassembly independent distributor members with locations throughout the U.S. plus parts of Canada, Mexico and the Caribbean. The organization provides end-user customers with multiple plant locations a streamlined and cost-effective purchasing source for national and regional contracts. IBC provides its independent distributor members and preferred suppliers with the tools, resources, and market access needed to thrive in today's competitive marketplace. An ISA member, IBC is a Hispanic Minority Business Enterprise (MBE) certified by the National Minority Supplier Development Council (NMSDC).
#####