IBC has two main areas of business: our industrial buying group, named Industrial Supply Plus™, and our national contracts program, named Strategic Sourcing Plus™.
The synergy between our industrial buying group and innovative national contracts program empowers our distributor members to compete for and win business on a regional and national level.
We measure our success by the successes achieved by our distributor members, supplier partners, and end-user manufacturers. This focus on results in combination with our quest for continuous improvement has earned IBC a reputation for delivering high customer satisfaction and sets us apart from the competition.
The IBC Story
Our Beginnings
IBC was founded in 1999 by a small group of young entrepreneurs, including current day IBC company president, Ron Nuñez. Starting out as an industrial buying group to help small and medium-sized independent distributors maintain a competitive advantage in the industrial supply marketplace, IBC branched out soon afterwards, forming the IBC National Contracts / Strategic Sourcing Plus program in 2002 in response to a demand for national and regional contracts by end-user manufacturers.
IBC Today
Today, the IBC National Contracts / Strategic Sourcing Plus program is recognized as one of the best in the U.S. by its clients. Our industrial buying group, also known as Industrial Supply Plus, consists of hundreds of distributor locations nationwide and in parts of Canada, Mexico and the Caribbean. The IBC network of independent distributors serves the MROP needs of more than 100,000 end-user manufacturers of industrial and consumer goods.
IBC: Proud to be Minority-Owned and Operated
IBC is a certified Minority Business Enterprise. We are proud of our heritage as a Hispanic-owned company. The power and strength of IBC pays tribute to its cultural heritage and history. IBC also celebrates its past through its continual support of diverse suppliers and distributors. As one of the industry's few minority businesses, IBC is proud to offer its buying group stakeholders and end users the benefits of working with a certified Minority Business Enterprise.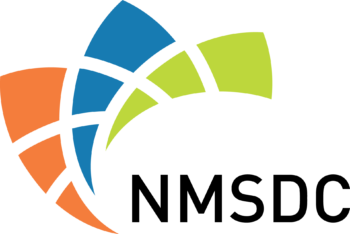 Vision & Mission
The IBC Vision
IBC envisions a thriving industrial marketplace dominated by independent distributors where suppliers and end users benefit from an abundance of sales and purchasing options.
The IBC Mission
At IBC, our mission is rooted in our belief that independent distribution is a vitally important component of the industrial supply marketplace. We vigorously pursue and create cost-effective, innovative solutions that streamline our members' operational efficiencies, nurture their supplier relationships and foster enduring customer satisfaction. In doing so, we ensure the independent distributor's perpetual value to the industrial supply channel.
IBC's Guiding Values
Integrity: to be honest and to do what's right, all the time, no matter how difficult
Accountability: to do what we say and say what we do, delivering products and services our stakeholders can count on
Efficiency: to conduct business on behalf of our stakeholders in the most timely, effective and streamlined manner
Creativity: to stimulate original, innovative and fresh ideas
Teamwork: to collaborate and respectfully work with others