IBC Adds Cutting Tool Supplier Greenfield Industries to its Industrial Buying Group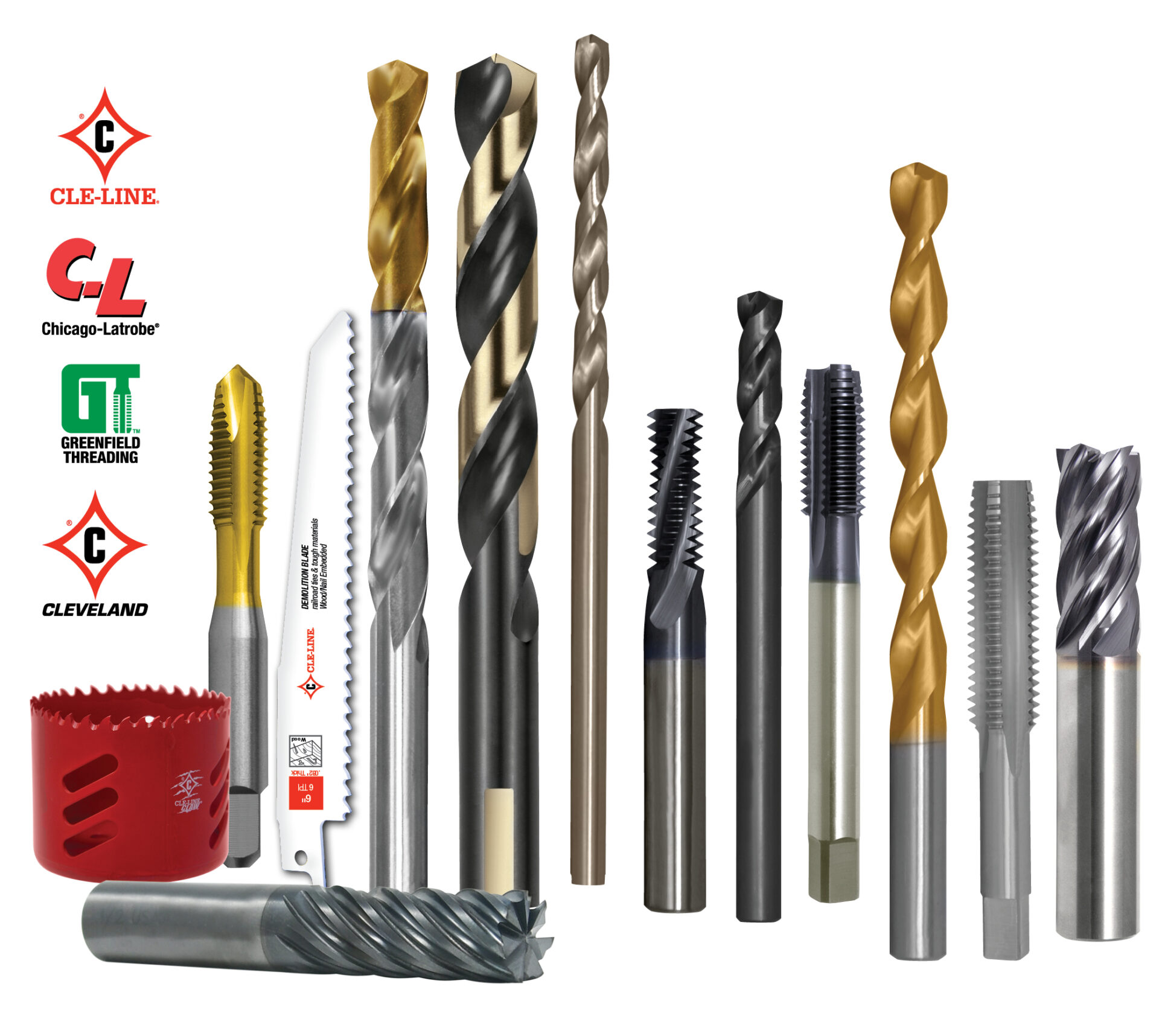 Greenfield Industries, a leading cutting tool supplier, manufactures high quality cutting tools including drills, taps, end mills, dies and other specialty tools used in precision machining, MRO and production.

IBC is pleased to announce that cutting tool supplier Greenfield Industries, Inc. has joined the IBC industrial buying group. Greenfield Industries manufactures and sells drills, taps, end mills and other cutting tools for a variety of industrial, maintenance, commercial and construction applications. Products from Greenfield Industries are made in plants in the U.S., Canada and Mexico and are sold under recognizable brand names including Cleveland, Chicago-Latrobe, Cle-Line, Cle-Force, Bassett, Vermont Tap & Die, and Putnam Tools.
"Greenfield Industries is one of the industry's premier cutting tools manufacturers with multiple leading brands that have been respected for decades and are still important today," said Mark R. Higgins, Business Development, Supplier Relations and Recruitment. "The addition of Greenfield strengthens IBC members' supplier partner portfolio and increases solution options for end user customers. It's another quality win for IBC!"
"We are excited about becoming a member of IBC and growing our business with the IBC distributor partners. The Greenfield brands enable distributors to compete and support a wide range of market segments including MRO, production and high precision machining. Our broad offering of hole making, threading, milling and saw products are competitively priced and most products are made in the USA!" added Jeff Major, Director of U.S. Sales, Greenfield Industries.
Industrial buyers served by the IBC network of independent distributors represent the automotive, aerospace, power generation, food and beverage, medical, chemical and paper industries, among others. In the U.S., it is estimated that independent distributors account for nearly two-thirds of all industrial supply chain sales.
For more information about Greenfield Industries, please email standard.distributors@gfii.com or visit the company's website at www.gfii.com
For more information about IBC, please contact Mark R. Higgins, Business Development, Supplier Relations and Recruitment, via email at mhiggins@industrialbuyers.com or visit www.industrialbuyers.com.
About Greenfield Industries
Greenfield Industries is a world-leader in manufacturing quality cutting tools. Our industry leading brands offer superior technical and application support for our customers. Modern and efficient manufacturing facilities in Seneca, South Carolina have been in operation since 1961 and have a proven reputation for quality products and services. Sold only through authorized industrial distributors world-wide, we manufacture complete product lines for most round cutting tool requirements including specials and standard products.By strategically owning and controlling the mines and mills that produce the finest raw materials for our cutting tools, from mine to machine, this exclusive raw material is developed to allow Greenfield to lead the industry in unparalleled drills, taps, end mills, dies, and other specialty manufacturing tools.
About IBC
IBC is an industrial buying group and provider of MROP supply chain solutions. Our members are independent distributors with locations in the U.S. plus parts of Mexico and the Caribbean. Ensuring independent distributors' perpetual value to the industrial supply chain is the core of our mission. We vigorously pursue and create cost-effective, innovative solutions that streamline our members' operational efficiencies, nurture their supplier relationships and foster enduring customer satisfaction. Our channel partners are leading suppliers of brand name industrial products. In addition to providing a full complement of buying group services to our distributor members and supplier partners, IBC negotiates and manages national procurement contracts with end-user manufacturers. IBC is a Hispanic Minority Business Enterprise (MBE) certified by the National Minority Supplier Development Council (NMSDC).